Universitas Hasanuddin has over 30 clubs covering a wide variety of passion, interests, and skills available for students to join or attend, under the supervision of Vice Rector for Student & Alumni Affairs. Here, the complete lists of UNHAS student clubs:
At faculty level, co-curricular activities are offered not only as students club and as courses "Extracurricular" in semester 1 and semester 2. Those clubs are english debate club, and choir club "DB3 Voice", scientific writing club, and karate club.
In addition, every study programs has their own student association and clubs. For example, in Communication Study Program, there are 10 skills-development-based-clubs to accommodate communication-skills-based interests and competencies such as film & photography club "KIFO KOSMIK", PR clubclub "KPPR", and graphic design clubclub "GRADIENT", TV & Radio broadcasting club, and environmental clubclub "GCC", and Communication Study Clubclub "CSC". These clubs are very much aligned with CSP courses. Therefore, CSP students have shown good performances both in class and in student organisations.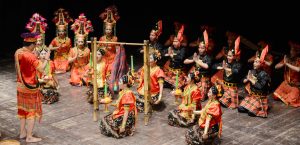 In Communication Department, KOSMIK (Korps Mahasiswa Ilmu Komunikasi) as a student association established for almost 30 years aims to promote teamwork, leadership, and advancement of skills. KOSMIK has more than 10 clubs based interest, in which every students are welcomed to join.
To find out more about Kosmik, visit Kosmik website and Kosmik Update.