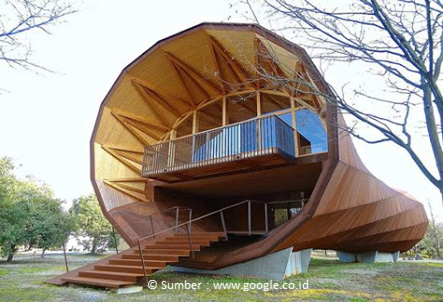 To prepare excellent and advanced human resources is the main duty of higher education. The impact of Industrial Era 4.0 must be a concern for Indonesian Universities in realizing this big vision. The merging of the scientific barrier with an approach which is more directed and precise toward the real interdisciplinary collaboration. In a wider area, higher educations are demanded to establish more collaborations across Universities.
Likewise, Universitas Hasanuddin, with the given authorities to keep conducting collaboration at certain institutional or scientific levels. Cross-institutional collaboration is carried out by developing various patterns of collaboration with countries and regions. Of course, it is not always oriented to the quantity of signed Memorandum of Understanding (MoU), but there is also an evaluation of the running collaboration.
The Director of Communication, Suharman Hamzah, Ph.D., explained that Unhas is dynamically adjusting itself to times and technology. The collaboration should no longer begin with an official ceremony to sign a Memorandum of Understanding. The ceremony by meeting directly between the leaders of Unhas and partners is not a necessity.
"There are many ways including desk-to-desk model, in which the MoU will be signed by each party and then sent to the Institution partner. Of course, after the discussion process between the two parties is reached. Things like this are more often done to extend memorandum of understanding." Said Suharman, Thursday (23/12).
Through this model, Unhas and Okayama Prefecture University (OPU), Japan agreed to extend the collaboration. The MoU extension was carried out desk-to-desk by The Rector of Unhas, Rektor Unhas, Prof. Dr. Dwia Aries Tina Pulubuhu, MA dan The President OPU, Prof. Dr. Yoko Oki, a couple of days ago. The original documents had been received by each party.
OPU is a University located in Okayama Prefecture, Soja City, Japan. This state-owned university was established in 1993. In Japanese, it is called Okayama Kenritsu Daigaku. The university focuses on three scientific clusters: health and welfare science, computer science and systems engineering, and design.
Suharman then explained that Unhas and OPU have started their official collaboration since 2014. During the period, they collaboratively had done some joint activities and events. Unhas has sent their teaching staff to gain a doctoral degree in various filed at OPU such as Agriculture, Mathematics and Natural Science, and Medicine. Some of them had officially graduated and returned to serve at Unhas.
"In addition, student exchange to OPU also has been conducted on several occasions. Including a cultural visit by Unhas students in which they performed together with OPU students in a series of the festival at OPU, Japan. In the framework of this collaboration, several Unhas lecturers had the opportunity to conduct research and teaching at the Campus in central Japan." Said Suharman.
On the same occasion, OPU also had sent their students to Unhas through an exchange student and Intercultural program. Moreover, they also had joint research with Unhas lecturers specifically in the field of Medicine, Natural Science, Agriculture, and Nursing. On various occasions, a Professor from OPU became a foreign lecturer at the Universitas Hasanuddin.
The Rector of Unhas conveyed her thankfulness for the professional collaboration between Unhas and OPU. This MoU extension certainly is an effort to develop an international network and excellent human resources.
"As a country which has a strong connection and relationship for a long time, including good relations between Unhas and some Universities in Japan, the collaboration will be advantageous to rise the two countries' productivity." Said Prof. Dwia.
The collaboration will be conducted related to education and academic activities. Several lecturers particularly will be exchanged for teaching, research and professional development; student exchanges in the form of academic programs, languages and cultural experiences; educational staff exchange; joint education (double degree, single degree, non-degree training, international classes), joint research and publications; and other academic activities.
Regarding the collaboration between Unhas and OPU, the President of OPU, Prof. Dr. Yoko Oki expressed his thankfulness via online message. His party has prepared several agendas related to the follow-up of this collaboration and while hoping to visit Unhas someday. (*)
Editor: Ishaq Rahman, AMIPR
Head of sub-directorate of Public Relation and Information
Directorate of Communication Hasanuddin University
Translator: Kumara Tungga Dewa
Translation Editor: Karmila Mokoginta