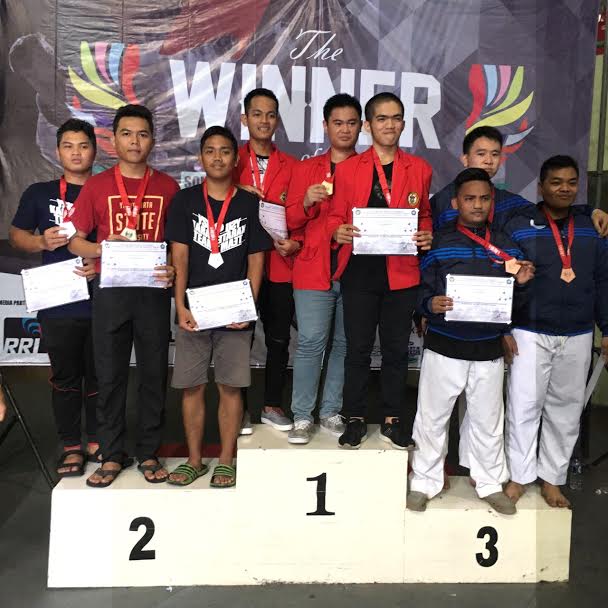 Universitas Hasanuddin once again became victorious in a Law Debate Competition in Universitas Diponegoro (Undip) Semarang, by championing the debate competition among law students in the National level. Besides winning the debate competition, the Law Faculty also attained the best speaker award during the Diponegoro Law Fair of 2016.
They consist of Muh. Irvan Alamsyah (2014), Asrullah (2014), Muh. Aidal Yanuar (2013), accompanied by Muhammad Ari Zulfikar (2016 batch student). In the final round, Unhas faced UIN Syarif Hidayatullah Jakarta. For the achieved position, they were awarded IDR 10 million, with the best speaker given IDR 1 million.
The handover of the reward was made by the Vice Head of the Constitutional Court (MK) Republic of Indonesia, Anwar Usman.
Dean of the Law Faculty Unhas, Prof. Dr. Farida Patitinggi, SH, MH that was contacted Monday (31/10/2016) stated, to reach their achievements, the students have long prepared decisively.
"In the field of debate, Alhamdullilah, it has always been the brand of Law Faculty Unhas to be among the best," stated Farida during the phone call.
She stated their seniors that have attended the event in the past have guided them structurally. They are prepared to become notable debaters, therefore have always championed debate competitions.