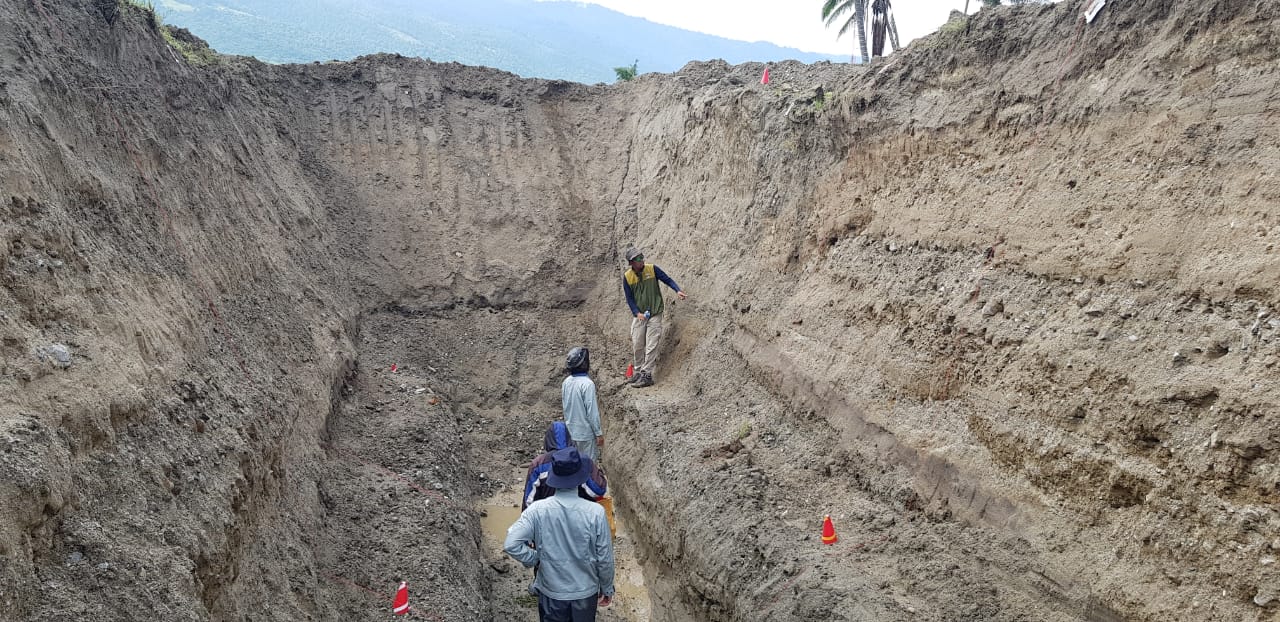 Team of Center for Disaster Study and Research of Universitas Hasanuddin conducted research together with the Team of Disaster Study of Ehime University of Japan in Sibalaya, Palu, Central Sulawesi. The Research Teams have been in the field since Sunday, June 24th, 2019, and they will stay there for 14 days.
The advanced research was focused on the excavation of certain locations to examine the liquefaction phenomenon that occurred in Palu and surrounding area on September 28th, 2018 ago. The earthquake and liquefaction disaster have shocked the international community, especially the geological researchers or geologists. The objective of this research is to find out the mechanism that caused the liquefaction during the natural disaster.
Sibalaya was chosen because of its location which is ideal for digging and excavating until the liquefaction source can be discovered. When the earthquake and liquefaction hit Central Sulawesi, Sibalaya area experienced the liquefaction and shifted approximately 500 meters from its original area.
Head of the Center for Disaster Study and Research at Unhas, Dr. Adi Maulana, said that this research collaboration was based on the MoU between Unhas and Ehime University. The Teams conducted excavation at several places using heavy equipment to make 5-7 meters deep and 3-4 meters wide of excavation pits.
"It is expected that in this study, the teams can reveal the liquefaction mechanism and learn it, then make it as a disaster mitigation references in the future. This research will also be crucial to be used as a reference in reviewing spatial planning in earthquake-prone areas in other places so that casualties and property damage can be minimized, "said Adi Maulana.
He hopes that the results of this study will be useful not only for the development of science but also for future mitigation needs of disaster so that casualties and property damage can be minimized. (*)
Editor: Ishaq Rahman
Translator: Kumara Tungga Dewa
Translation Editor: Karmila Mokoginta