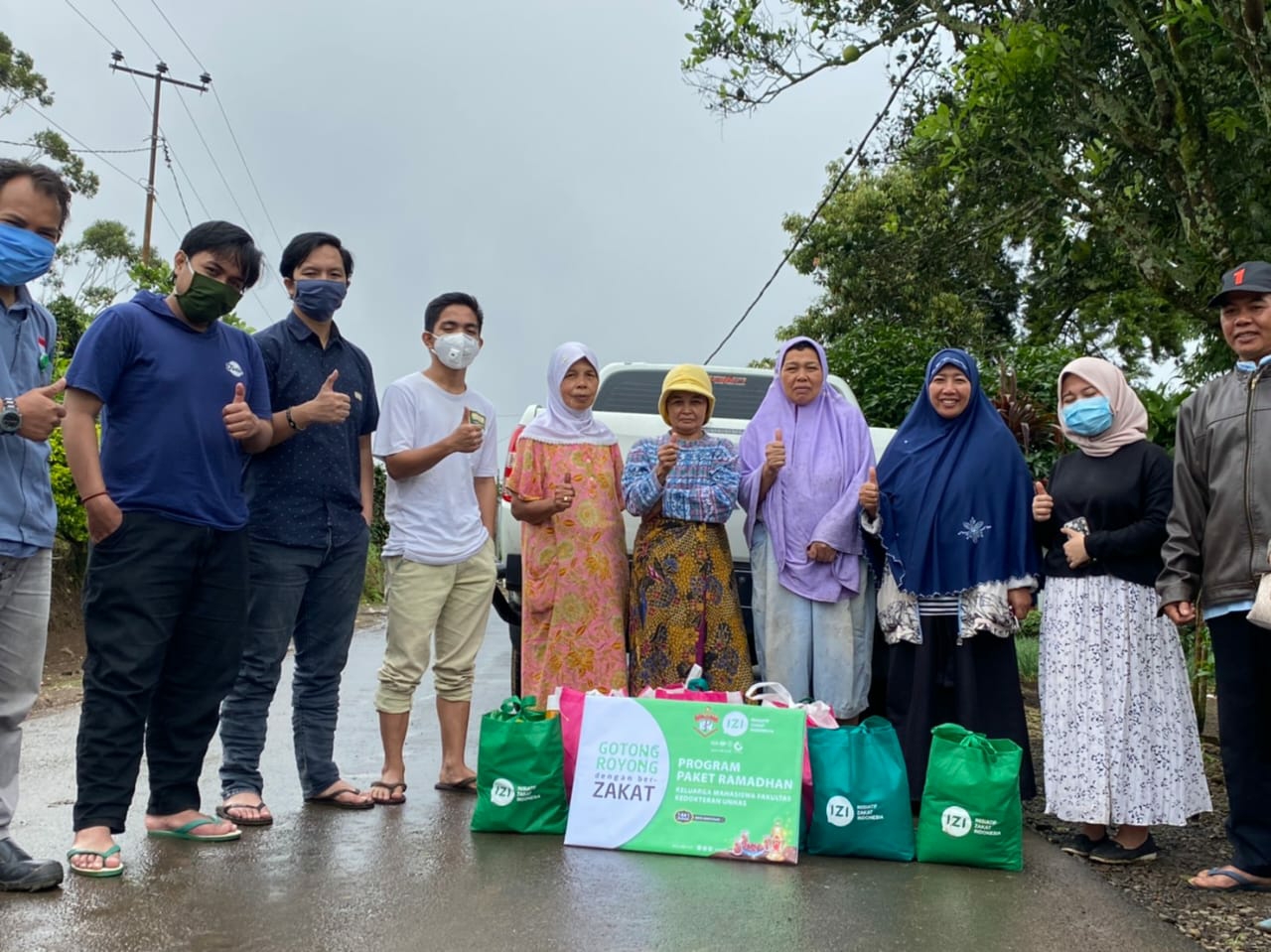 The Student Executive Board of Faculty of Medicine (Kema FK) of Universitas Hasanuddin and the Indonesian Zakat Initiative (IZI) took part in an effort to break the chain of the Covid-19 outbreak by distributing basic supplies to the community in Parang Bobbo, Tonasa Village, Matteko Village, and Erelembang Village, Tombolo Pao District, Regency of Gowa, on Sunday (05/17).
Nursyam Bandu, the President of Student Executive Board, explained this activity was a form of concern for Unhas students in developing one of the three aspects of higher education, which is community service.
"Students began to participate in various forms of activities. One thing that can be done is community service. We are trying to contribute actively in helping the surrounding community with IZI in accordance with their capacity," explained Bandu.
During the pandemic, the economic situation people were hampered and certainly affected the fulfillment of daily needs. By seeing this reality, Kema FK Unhas together with IZI distributed 90 packages of staples which should help reduce community problems.
"this support of staples is expected to ease their burdens and slightly cover income inequality due to not working. Hopefully in the future more aid can be distributed and can reach more hands out there," said Bandu.
One community leader, Abdul Azis, thanked the team and donors who provided assistance to ease their burden of basic needs during the pandemic.
"We thank to IZI and other donors from the medical students of Universitas Hasanuddin for channeling assistance to the community here. Alhamdulillah (Praise to Allah), the community enthusiastically welcomed the arrival of the team and donors. May teammates and donors get blessings so that what is done can be worth good deeds in the sight of Allah SWT," explained Abdul Azis.
Previously, the team also distributed staples to the community located on Jalan Tidung VII, Mapala Village, Rappocini District, Makassar City. (* / Mir)
Editor: Ishaq Rahman, AMIPR
Head of sub-directorate of Public Relation and Information
Directorate of Communication Hasanuddin University
Translator: Kumara Tungga Dewa and Karmila Mokoginta