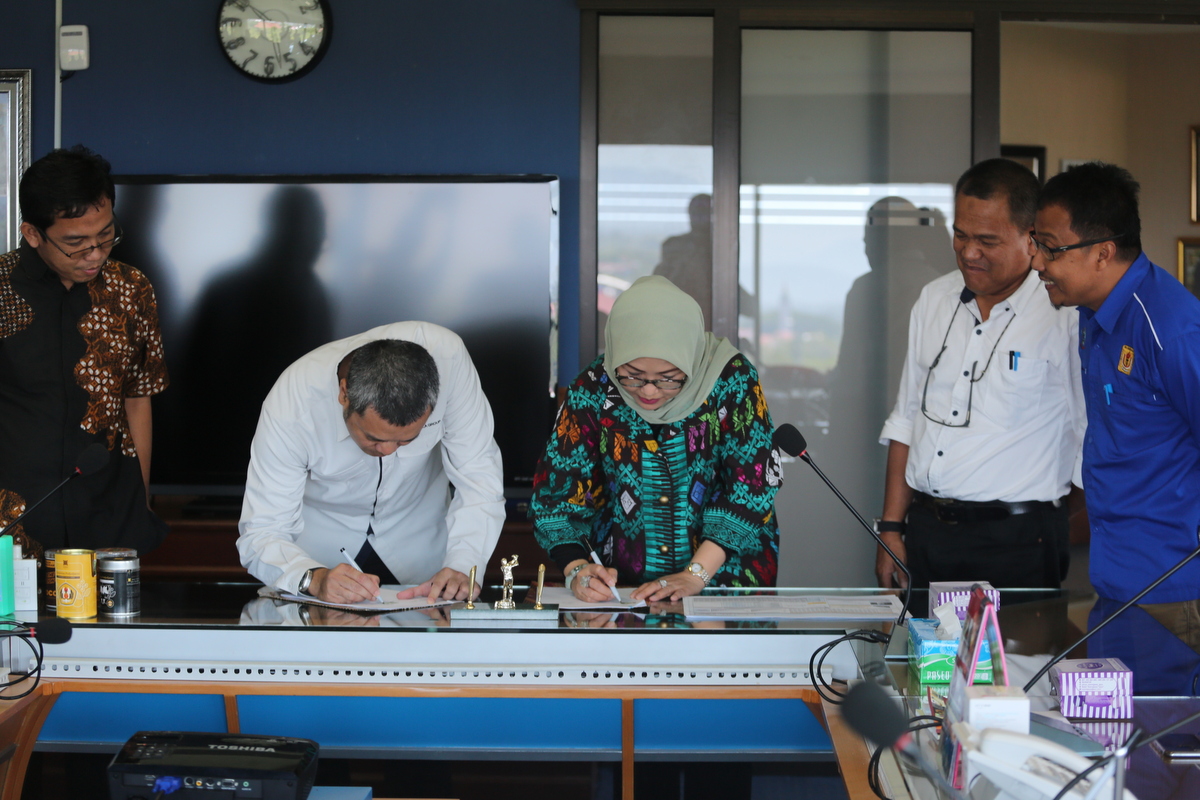 Unhas Rector and the Kalla Toyota Group Director signing a MoU for the establishment of a garage in the Unhas Workshop
Universitas Hasanuddin has agreed on a partnership with Kalla Toyota Group in the eight floor of the Unhas Rectorate Building, Thursday (12/10). The signing of the partnership agreement was signed to form a Toyota garage that is to be constructed in the Unhas Tamalanrea Workshop area. The garage building along with the equipment and facilities are targeted to be completed by the end of 2017. Therefore the garage is hoped to being able to operate by early 2018.
The signing of the Memorandum of Understanding involved the Unhas Rector. Prof. Dr. Dwia Aries Tina Pulubuhu, MA and the Kalla Toyota Group Director, Hariyadi, and witnessed by the Vice Rector for Student and Alumni Affairs, Dr. Ir. Abdul Rasyid Jalil, M.Si, and Director of Asset, Dr. Muhammad Akbar, M.Si.
Haryadi, during his remark speech, stated the intention of establishing a partnership with Unhas is essential and beneficial, considering that it would bring about immense benefits for academic elements of Unhas as well as the general public. MoU on the establishment of this garage is hoped to serve the people's needs. Often, the distances make services hard to reach. With the presence of a car garage in the campus environment, students, lecturers, and the general public will attain more significant benefits due to its close distance.
The construction of this garage is just the beginning of some planned collaborations, and both parties are currently seeking new partnership ventures to undergo.(*)