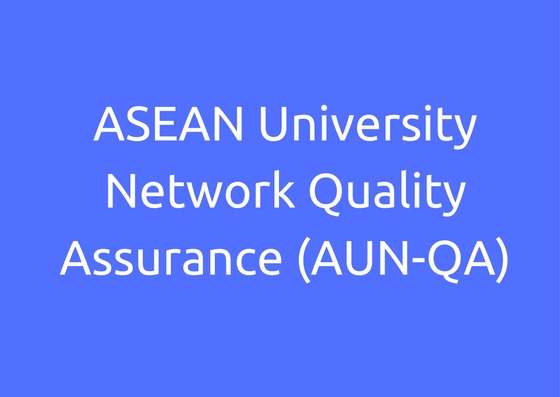 After three study programs of Hasanuddin University accredited by "ASEAN University Network Quality Assurance (AUN-QA), and now Master study program of Management fulfill accreditation requirements of "The Alliance on Business Education and Scholarship for Tomorrow (ABEST) 21st Century Organization".

ABEST21 is an organization was established on 2005 in Japan. This alliance has a mission to improve education management from business school with the way encouraging cooperation between its members in effort together to face the challenge in XXI century.

ABEST 21 has accredited a mount of top Asia business schools such as S.P Jain School of Global Management from Singapore, Waseda Business School from Waseda University of Japan, and GraduateSchool of Management from Kyoto University of Japan. Business school from Indonesia who gain the accreditation.

In Indonesia there are several universities gain ABEST 21 accreditation. This universities is not university carelessly, but university that get ABEST 21 is a university who has high quality. Thera are 10 universities who get ABEST accreditation among others

Economy and Business Faculty (FEB) Lampung University (UNILA), ITB Business and Management School, Master Study Program of Management Telkom University, Master of Management FEB Unpad, Master of Management FEB Unair, Diponegoro University, Brawijaya University (UB), Unsrat Manado, UI, and Satya Wacana Christian University.

With eligibility for the master of management, then Unhas is an eleventh university in Indonesia who earned the title as a study program accredited ABEST 21. Previously, three study programs of Unhas namely Medical, Civil Engineering, and Public Health accredited ASEAN University Network Quality Assurance (AUN-QA).

Rector of Unhas Prof. Dr. Dwia Aries Tina Pulubuhu, M.A expressed her gratitude to entire academic community and stakeholders for all support so that this achievement realized.
"Please blessing for the three study programs, namely Geological Engineering, International Relations, and Marine Sciences that is expected obtain the accreditation AUN AQ," hope Dwia through Unhas PR (*).