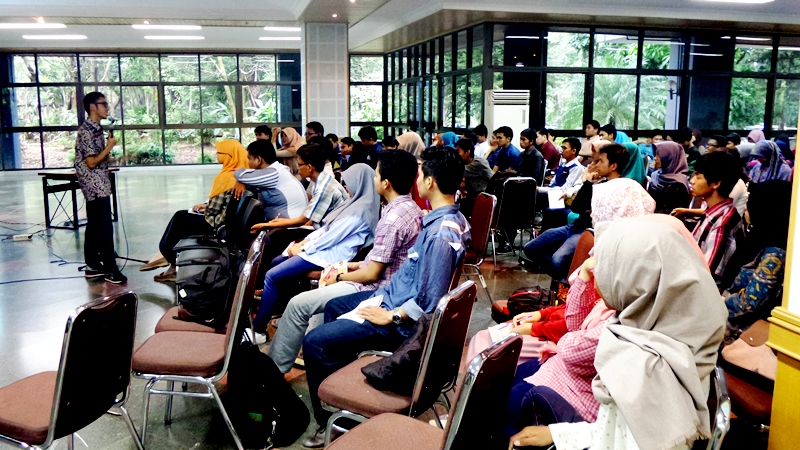 Business Planning Event exhibited to the students that submitted their proposals for the Entrepreneurship Student Programs, early May 2016. (Photo:mda)
As much as 57 out of the 84 proposals submitted for the Entrepreneurship Student Program (PMW) passed the phase to business planning and internship conduct to numerous companies.
"Those that have proposals and passed the second phase will continue by performing internships starting six until 25 June 2016," stated the Head of the Job Placement Center Unhas, Ir. Ilham Jaya, M.M. in his office located on the second floor of Unhas Rectorate Building, Tuesday (7/5).
Those that will undergo internships, later on, stated Ilham Jaya, will present their reports on the results of the internship in accordance to the business sector they have chosen. The presentation results will then be graded to analyze how many proposals have the substantial quality to be transformed into a business.
The PMW event is conducted in Unhas since 2009 as one of the efforts of providing skill based foundations to students before their graduation from Unhas. It is hoped, that after they completed their studies from Unhas, they will be able to run businesses in align with their passions and interest independently.