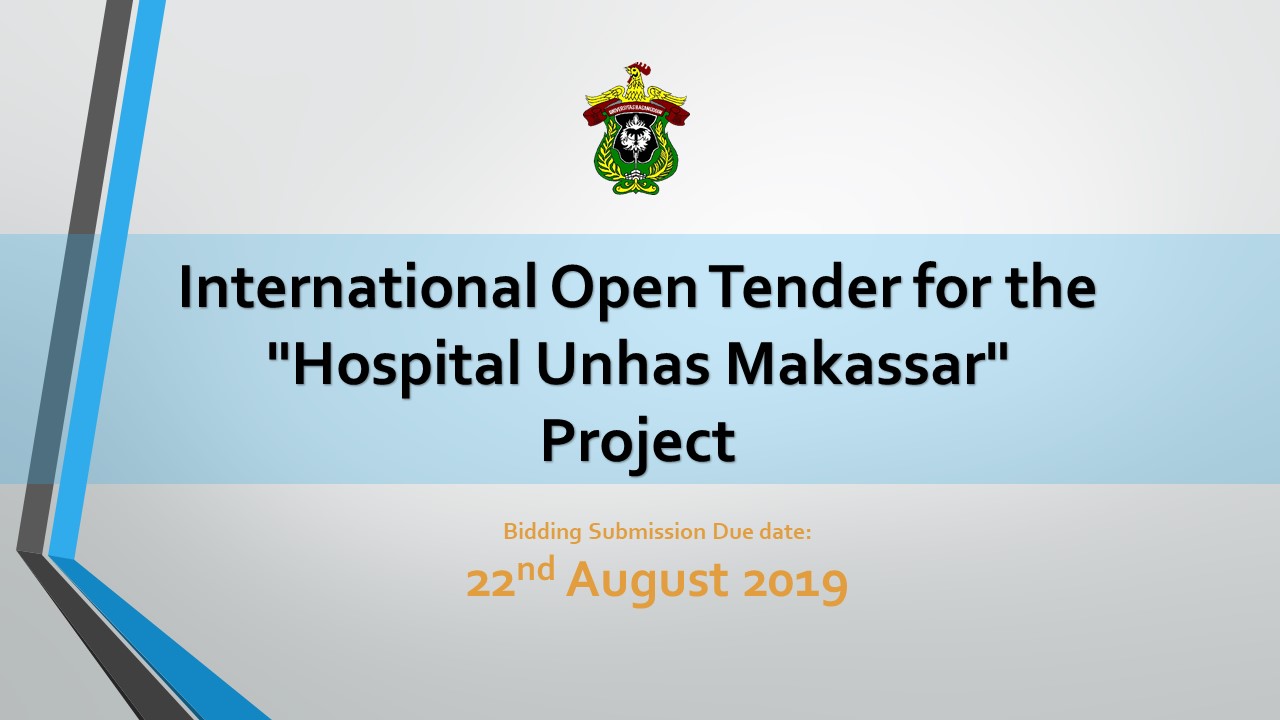 The Ministry of Research, Technology and Higher Education of the Republic of Indonesia has received funds from KfW for the purchase of medical equipment for the facilities of the Hospital UNHAS Makassar.
The Ministry of Research, Technology and Higher Education invites sealed Bids from eligible Bidders for the supply and delivery of medical equipment.
Interested eligible Bidders may obtain further information in respect of the bid documents from the office of the Project Implementing Unit (PIU),
twg@unhas.ac.id
with copy to the Head of the PIU, Dr. Indrianty Sudirman
indrianty_sudirman@yahoo.com
and the Implementation Consultant, management4health GmbH, Hebelstr. 11, in 60318 Frankfurt/Main, Germany, Email: procurement@m4health.pro.
All interested bidders who received the bidding documents from either the Purchaser or the address given in the notice of the GTAI (German Trade & Invest, website www.gtai.de) must register their interest to participate in the bidding at the PIU address and with copy to management4health GmbH address by means of letter or email to allow inclusion of all such bidders into any correspondence during the tender process. The bidding documents received from the Purchaser are not transferable.
Bids must be delivered to the address indicated in the clause ITB 22.1 of the bidding document on or before Thursday, August 22nd, 2019. Late Bids will be rejected.
In the first public session, only the Qualification Documents will be opened in the presence of the Bidders' designated representatives. In the second public session only, the Bids of those Bidders who have fulfilled the qualification criteria will be opened.
All Bids must be accompanied by a Bid Security as to ITB 19.1.
Please download the related documents here:
Clarification on Bidding Documents (click to download)
3st Clarification (updated on August 12th, 2019)