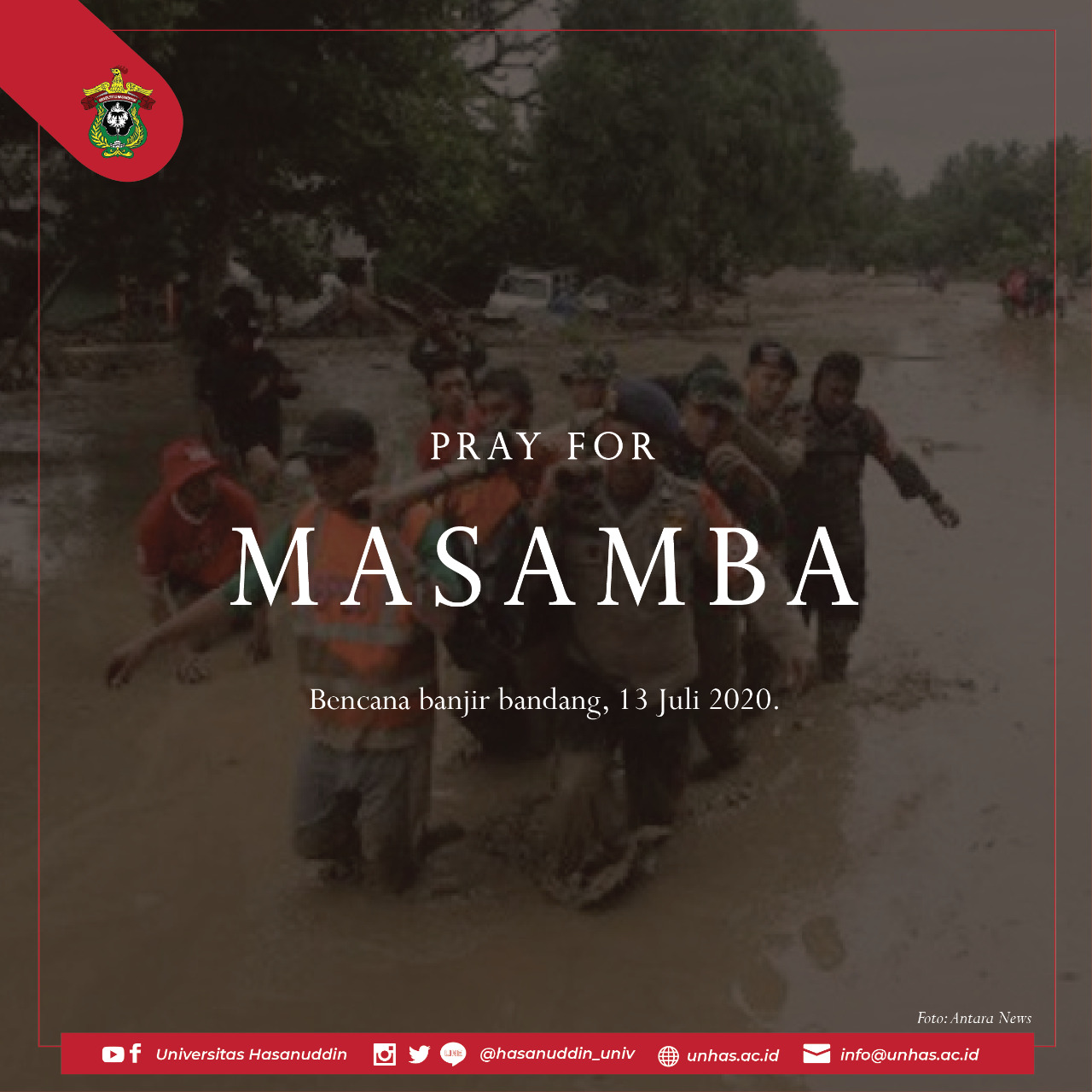 Universitas Hasanuddin (Unhas) deployed a Humanitarian Volunteer Team to support in handling the impact of the flash flood disaster in Masamba, North Luwu Regency. The Humanitarian Volunteer Team consists of six volunteers, led by dr. Muhammad Phetrus Johan, Sp.OT.
Doctor Phetrus Johan, who is familiarly called Doctor Phejo, explained that the volunteers who departed this afternoon were part of preliminary team, which was assigned to conduct an assessment of the field situation and actual needs at the disaster site.
"We received a report from the disaster site that assistance has begun to arrive but the actual needs have not been fulfilled. Currently, the affected communities lack of drinking water supply, blankets, baby food, wet tissues, and many more. We will bring these items," said doctor Phejo.
According to the plan, supporting items will be sent to Palopo, so that it will be easily transported to the disaster site. The Humanitarian Volunteer Team brought funds from various parties.
"besides assistance for victims, the Humanitarian Volunteer Team also brought hundreds of Personal Protective Equipment (PPE) for medical personnel. The Covid-19 pandemic situation is a challenge, where medical personnel serving at the disaster site are at risk of being exposed to the corona virus," said doctor Phejo.
An emergency response to the flash flood disaster in Masamba on Monday (7/13) is currently underway. Various parties worked hand in hand to provide assistance and support to victims.
Doctor Phejo explained that after arriving at the location, in addition to identifying needs, his team would also explore models of emergency response actions and situation recovery. The field assessment will be submitted to Universitas Hasanuddin to deploy a reinforcement team on Saturday.
"We are preparing for large scale assistance. Prof. Idrus Paturusi will directly lead the mobilization of support. He currently coordinates with various parties. We will also send resident doctors to help the community at the disaster site," said Doctor Phejo.
Rector of Unhas, Prof. Dr. Dwia Aries Tina Pulubuhu, MA, gave encouragement and support to the Humanitarian Volunteer Team who are currently on their way to Masamba. She hoped that the Volunteer Team can carry out their duties properly, and still pay attention to their own safety from the risk of corona virus.
"We express our condolences to the communities in Masamba. I hope that the humanitarian volunteer team will be able to provide help and assistance. Based on various reports, I think we need a big effort and collaboration to help people in North Luwu," said Prof. Dwia. (* / Ir)
Editor: Ishaq Rahman, AMIPR
Head of sub-directorate of Public Relation and Information
Directorate of Communication Hasanuddin University
Translator: Kumara Tungga Dewa and Karmila Mokoginta