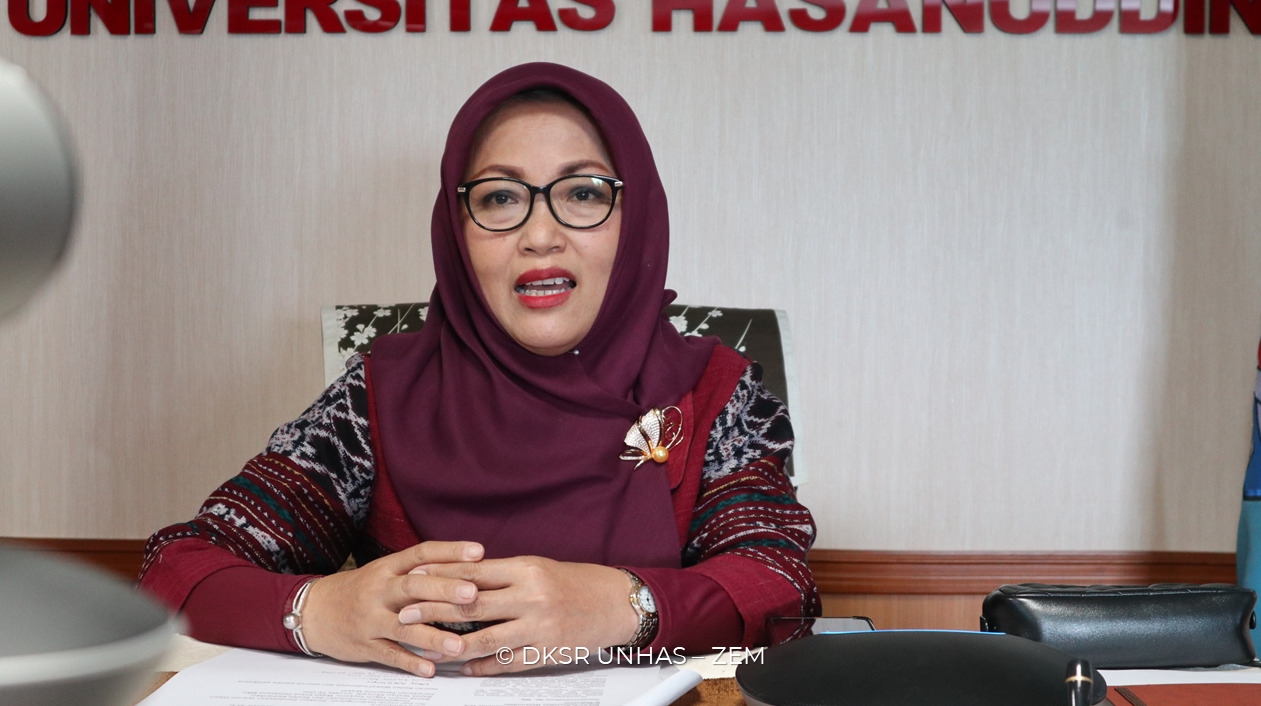 Graduate School of Universitas Hasanuddin conducted an international conference entitled "The 3rd International Conference on Global Issue for Infrastructure, Environment, and Socio-Economic Development". This year's conference had the theme "Enhancement of Science and Technology Application to Support The Implementation of SDGs". The activity was established virtually through the zoom meeting application at 09.00 WITA on Tuesday (24/11).
Several experts attended the conference; including Dr. (HC) Ir. H. Suharso Monoarfa (Minister of Development Planning / Head of Bappenas), Dr. Peter Davey (Griffith University, Australia), Prof. Hideali Yasuhara (Ehime University, Japan), Prof. Dr. Ir. Steel Donation, M.Phil (UniversitasHasanuddin, Indonesia), Dr. Rer. Nat., Arifuddin Idrus, ST., MT., (Universitas Gadja Mada, Indonesia), Prof. Dr. Eng. Adi Maulana, ST., M.Phil (UniversitasHasanuddin, Indonesia), and Zul Fahmi Bin Mohamed Jaafar (School of Civil Engineering, Universiti Sains Malaysia).
Chairman of the Committee, Dr.Phil.Nat. Sri Widodo, ST., MT., explained that this international conference is the third annual activity. The speakers came from various countries and as many as150 papers were presented.
"The presentations were divided into seven parallel sessions, using a virtual zoom application. Even though it is conducted online, we hope that the whole process can be carried out well," said Widodo.
Dean of the Unhas Graduate School, Prof. Dr. Ir. Jamaluddin Jompa, expressed his appreciation to the organizing committee and to the cooperation and commitment of all elements so that this conference continued to be carried out well. He was aware of the huge challenges faced in holding this activity.
Furthermore, Prof. Jamal explained that this conference presented interdisciplinary collaboration in various fields of science and global themes from various perspectives. Hopefully, this conference can become a forum for developing knowledge and sharing information with the participants.
The activity was officially opened by the Rector of Unhas, Prof. Dr. Dwia Aries Tina Pulubuhu, MA. In her remarks, she gave high appreciation for the conference which would certainly increase knowledge, become a place to share experiences and ideas related to global issues in people's lives, especially in facing the new normal era.
Prof. Dwia also explained the role of technological development in supporting the 17 SDGs achievements. With technology, it is hoped that it can optimize the acceleration process of meeting the goals of sustainable development. In addition, she also explained the importance of developing innovations that can contribute to improving people's welfare.
"To achieve the 17 SDGs goals, it is also very important to consider the process. I believe this conference will encourage new insights for the participants and of course build networks," explained Prof. Dwia.
After the official opening, the GIESED 2020 international conference then moved to presentation sessions from the speakers. The conference will last until 18.00 WITA.
Editor: Ishaq Rahman, AMIPR
Head of sub-directorate of Public Relation and Information
Directorate of Communication Hasanuddin University
Translator: Kumara Tungga Dewa and Karmila Mokoginta