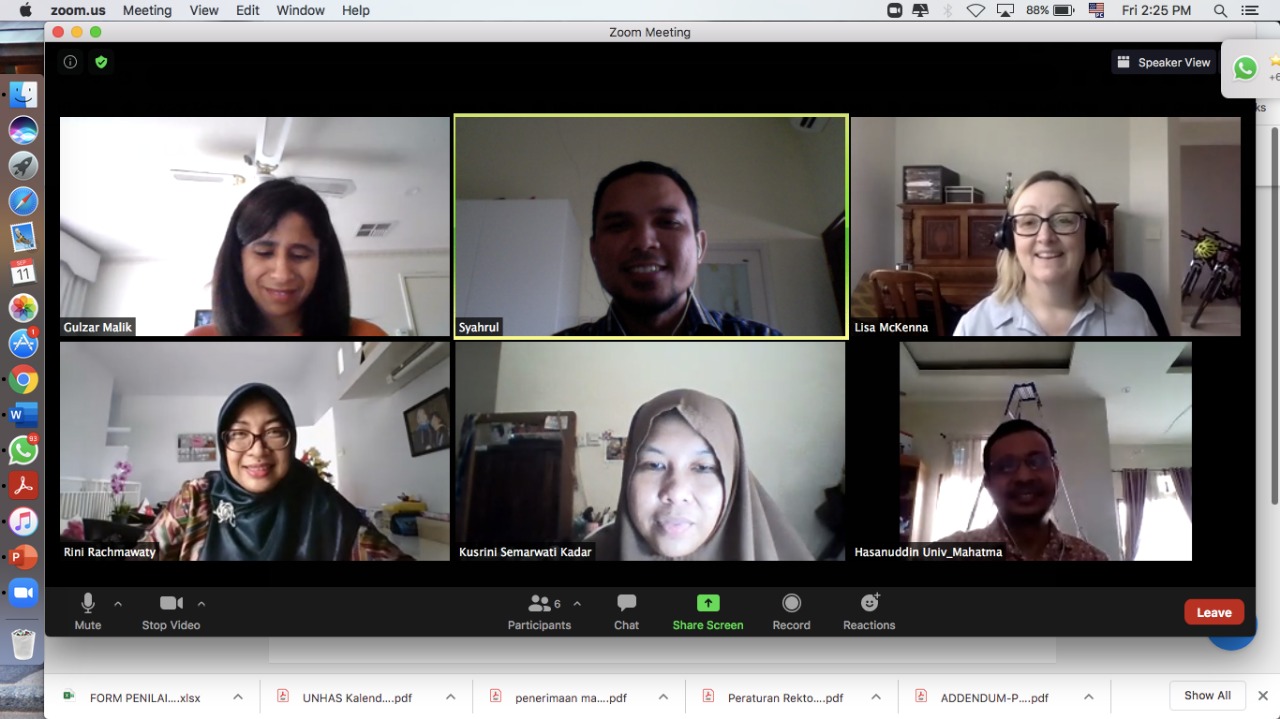 The Faculty of Nursing (Fakultas Keperawatan/FKep) Universitas Hasanuddin (Unhas) and La Trobe University agreed to collaborate in developing inbound professor activities. This was conveyed in Unhas meeting with La Trobe University which took place virtually through the zoom meeting application, Friday (11/09).
In an interview on Monday (14/9), Vice-dean for Student and Alumni Affairs of the Faculty of Nursing of Unhas, Syahrul Said, S.Kep., NS., M. Kes., Ph.D., explained that the collaboration with the La Trobe University will be represented by two lecturers namely Prof. Lisa McKenna (Dean of the School of Nursing and Midwifery, La Trobe University) and Dr. Gulzar Malik. Both of them will conduct lessons at FKep Unhas.
"Actually, they would come to Unhas. However, because the current conditions are not yet conducive, the representatives from La Trobe University will give online lectures throughout the first semester of 2020/2021 in several courses, to both undergraduate and postgraduate students at the Faculty of Nursing," explained Syahrul.
Apart from collaboration to invite foreign lecturers, this collaboration will also be implemented in the research collaboration between the two institutions.
Unhas provides opportunities for foreign lecturers who have specific expertise and diverse fields of science. This is in line with the academic mobility program that sends Unhas lecturers to teach at Partner Colleges and vice versa. (* / Mir)
Editor: Ishaq Rahman, AMIPR
Head of sub-directorate of Public Relation and Information
Directorate of Communication Hasanuddin University
Translator: Kumara Tungga Dewa and Karmila Mokoginta