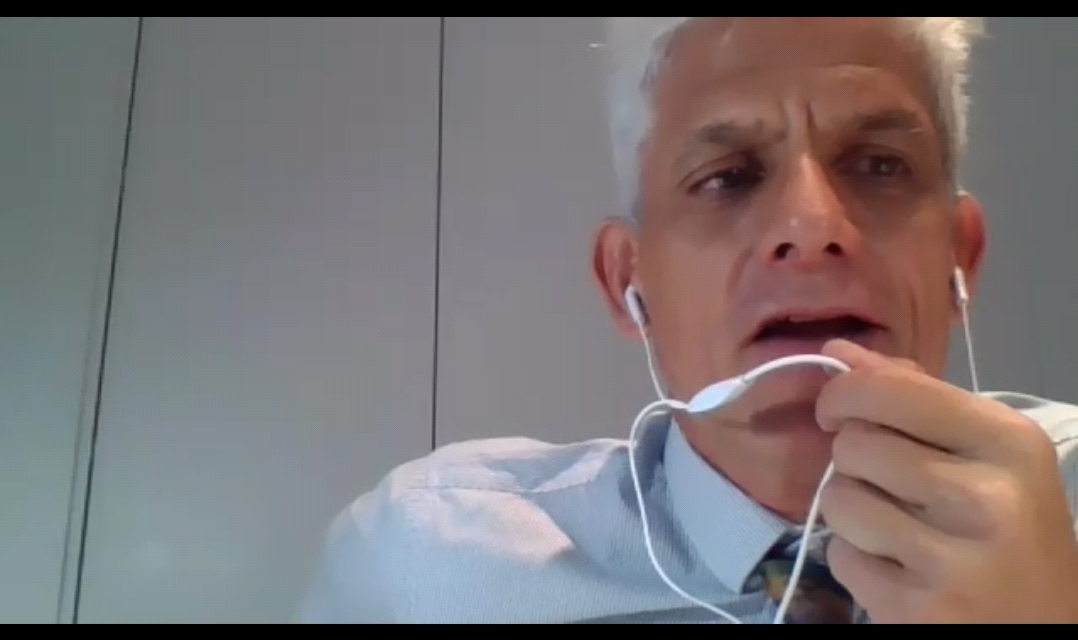 Faculty of Marine and Fisheries Sciences, Universitas Hasanuddin (Unhas), organized a virtual International Conference entitled Marine Resilience and Sustainable Development (MARSAVE) with the title of "Strengthening Marine Resilience for Sustainable Development Goals." The event started from 08.30 until 16.00 Central Indonesia Time on Zoom Meeting and broadcasted on youtube channel of Faculty of Marine and Fisheries Sciences, Saturday (10/10)
Peter Mous (The Nature Conservancy, Indonesia Fisheries Conservation Program), Sue Wells (IUCN WCPA - Marine), Dr. Dominik Michael Kneer (Leibniz Center for Tropical, Marine Research, Germany), dan Theresa Dabruzzi, Ph.D. (Assistant Professor Department of Biology Sains Anselm College, Manchester, New Hampshire) were invited as speakers.
The event was also attended by Dr. Lain C. Neish (Director, PT Sea Six Energy Indonesia), Sebastian Thomas (Curtin University, Australia), Maarten De Brauwer (National Geographic Explorer, Australia), Prof. Dr. Ir. Jamaluddin Jompa, M.Sc), Laurence J.McCook, Ph.D., (World Wildlife Fund, Hongkong) dan Dr. Shaili Johry (Stanford University, USA).
To start the event, Dr. Nadiarti Nurdin, M.Si, as the project coordinator, explained the events was scheduled to be an offline event. Unfortunately, the conference must be conducted virtually due to pandemic Covid-19.
"This is the second International Conference. Scientists and practitioners from five continents attended the first one conducted in August 2018. This year, 107 papers have been collected for oral presentations, and 27 posters from several countries in Europe, Asia, and America," said Nadiarti.
The Vice-Rector for Research and Innovation Unhas, Prof. dr. Muh.Nasrum Massi, Sp.MK, Ph.D., officially opened the Conference. He appreciated that the theme of the event relevant to the Covid-19 pandemic affected various aspects of social life.
Furthermore, he also proudly conveyed achievement of Unhas that reach the 7th rank in National Position, and the number of articles produced by Unhas had consistently increased significantly.
"Unhas had produced 5555 articles, and we are targeting 1750 more articles by at the end of this year. We will continue to improve this achievement as an effort to support Unhas to accomplish the 1000 best universities in the World Class University," explained Prof. Nasrum.
After the opening, the event continued to the presentation from the speakers.
Peter Mous (The Nature Conservancy, Indonesia Fisheries Conservation Program) delivered "A Data-Driven Approach to Effort Regulation in The Indonesia Snapper Fishery." Through his presentation, Peter Mous discussed fishing regulations based on data. Another presentation by Sebastian Thomas (Curtin University, Australia) on "Cultures of Ocean Governance: Historical Approaches, Future Scenarios, and Implications for Sustainable Development."
This International Conference is divided into several sessions, where each session ends with a discussion and Q&A session. As scheduled, the activities lasted until 3pm. (*/mir)
Editor: Ishaq Rahman, AMIPR
Head of sub-directorate of Public Relation and Information
Directorate of Communication Hasanuddin University
Translator: Miraya Tifani Hasri and Karmila Mokoginta