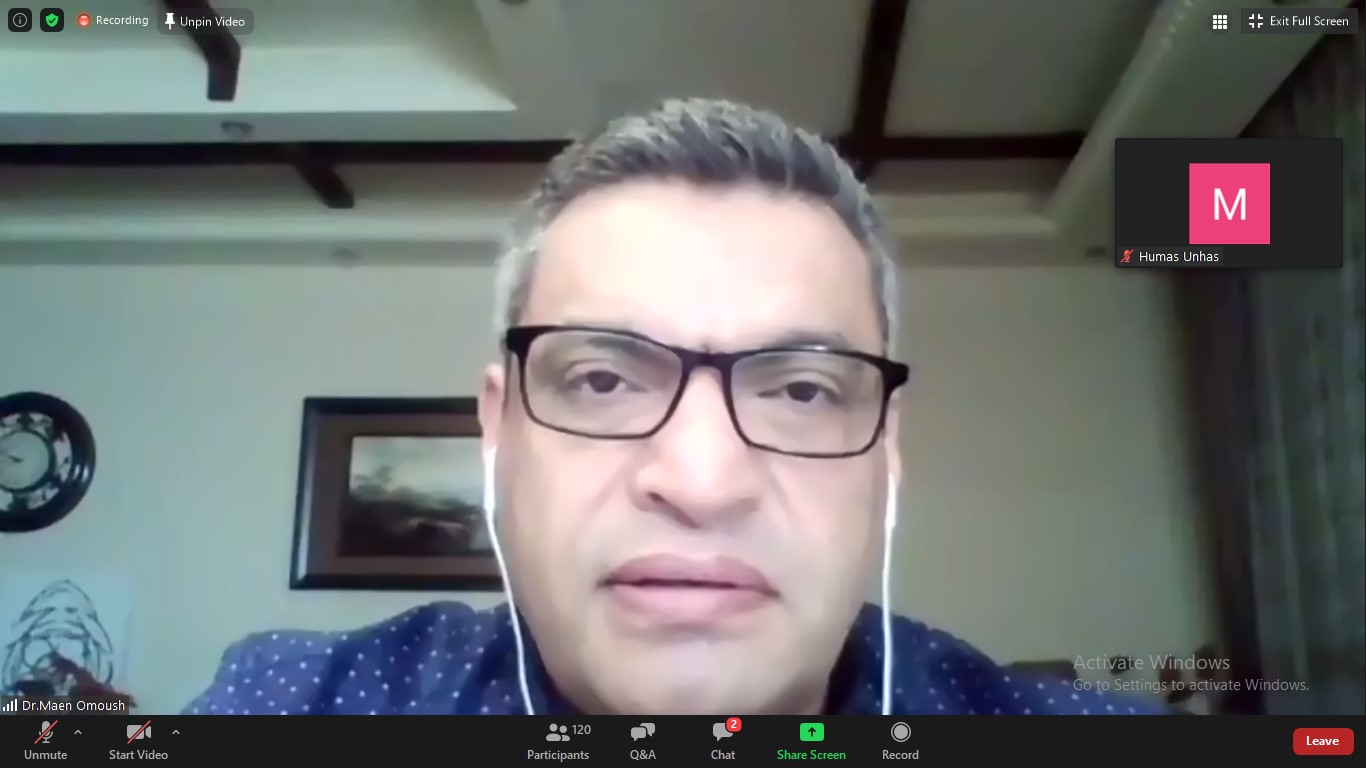 Department of Archaeology, Faculty of Cultural Sciences (Fakultas Ilmu Budaya/FIB) of Universitas Hasanuddin, in collaboration with the Sulampapua (Indonesian Archaeological Association of Sulawesi, Maluku, and Papua), held an international webinar with the theme "Reconstruction of the Civilization of Islamic Society through the Study of Islamic Archaeology from The Middle East to Indonesia."
The activity started at 14.30 WITA virtually via Zoom Meeting application on Thursday (27/08)
Dr. Ma'em Omoush (Yarmouk University, Jordan), Dr. Rosmawati, S.S., M.A., (Universitas Hasanuddin, Indonesia), Dr. Abdelrahman Muhamed Fahmy (Cairo University, Egypt) and Yadi Mulyadi, M.A (Universitas Hasanuddin, Indonesia) were invited as speakers.
The Dean of FIB Unhas, Prof. Dr. Akin Duli, officially opened the activity. In his remarks, he explained that the strength of this seminar was because it discussed the traces of Islamic history in various parts of the world.
"We appreciate this activity as a learning forum to enrich information and insight about the history of Islamic civilization. Through this activity, we hope that participants who take part in this activity can understand the history of Islamic civilization more comprehensively," said Akin.
After the opening, the event then continued to the presentation from the resource persons.
Dr. Ma'em Omoush (Yarmouk University, Jordan), one of the speakers, delivered a topic about "Reconstruction of Medieval Islamic Civilization in the Middle East: The Archaeology of Medieval Islamic Jordan." Omoush explained the history of civilization in the Islamic community in Jordan.
Approximately 200 participants attended the activity, which was guided by Erwin Mansyur U. Saraka (Indonesian Archaeological Association). It ran smoothly until the end of the event at 17.00 WITA. (* / Mir)

Editor: Ishaq Rahman, AMIPR
Head of sub-directorate of Public Relation and Information
Directorate of Communication Hasanuddin University
Translator: Kumara Tungga Dewa and Karmila Mokoginta