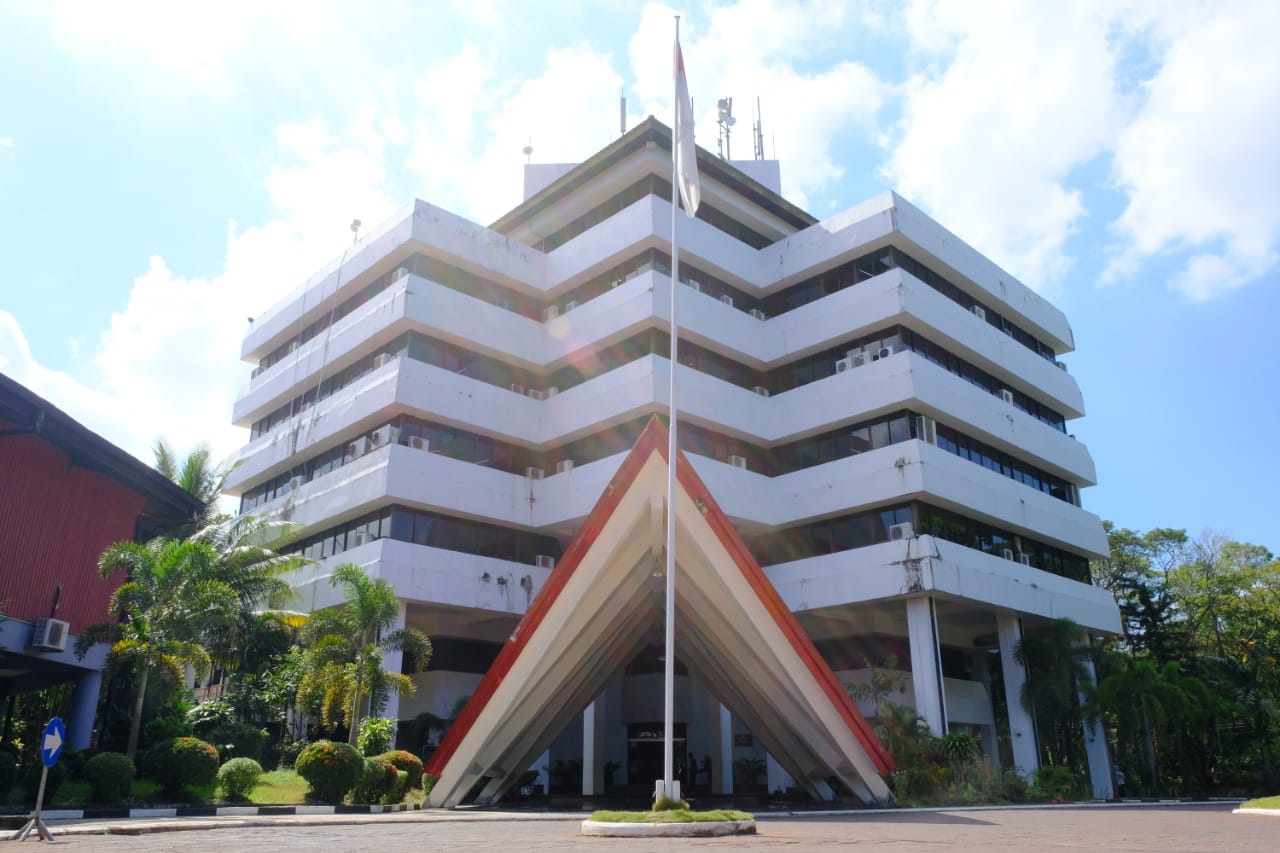 As in previous years, the Directorate General of Higher Education, Ministry of Education and Culture of the Republic of Indonesia (Ditjen Dikti Kemendikbud RI) announced the 2020 Higher Education Clusterization, on Monday (17/8).
Universitas Hasanuddin remains in Cluster 1 of Higher Education, and has managed to improve its ranking, from position 8 in 2019 to position 7 in 2020.
The Head of the Unhas Clustering Team, who is also the Director of Communication, Suharman Hamzah, Ph.D, explained that the Clusterization of Higher Education by Ministry of Education and Culture is a documented feature of higher education quality.
"The Clusterization of Higher Education by the Ministry of Education and Culture is compiled based on four indicators, which are input, process, output, and outcome. Unhas managed to record a perfect score, which is 4,000 (four point zero) for the input indicator. We are all happy with this achievement" said Suharman.
Each indicator in the Higher Education Clusterization consists of several components, as follows:
-Input indicator (components: the percentage of lecturers with doctoral education, the percentage of lecturers who are associate professors, the ratio of the number of students to lecturers, the number of foreign students, and the number of lecturers working as practitioners in the industry for at least 6 months).
-Process Indicator (components: Institution Accreditation from BAN-PT, study programs Accreditation from BAN-PT, Online Learning, Higher Education Cooperation, Completeness of PDDIKTI Reports, Number of Study Programs that collaborate with DUDI, NGOs or QS Top 100 WCU by subject, number of Study Programs implementing the independent learning program, and the number of students joining the Independent Learning program).
-Output indicator (components: number of indexed scientific articles per lecturer, research performance, student performance, number of internationally accredited/certified study programs).
-Outcome indicator (components: Innovation Performance, Percentage of graduates obtaining a job within 6 months, number of citations per lecturer, number of patents per lecturer, and community service performance).
The Rector of Unhas, Prof. Dr. Dwia Aries Tina Pulubuhu, M.A, is very happy with this achievement. In the last few years, Unhas has been included in Cluster I of higher education, but only this time it has reached the 7th position.
"This is all because of the dedication and hard work of the Unhas academic community, which is supported by solidarity and cooperation. We have been in position of 8th. To be at the top is a tremendous challenge. But I told my friends, as long as we work together, Insha Allah, we can do it," said Prof. Dwia.
Prof. Dwia hopes that this position will be an encouragement to work tenaciously and contribute more optimally in preparing excellent human resources (HR) for national development. It is also hoped that this can be a motivation for academicians to continue producing useful innovations for society in increasing the nation's competitiveness.
"Our input indicator has obtained a perfect score, the only university in Indonesia that has achieved this score. This indicates that our human resources are excellent. This means that we have assets to increase the achievement of process, output, and outcome indicators," said Prof. Dwia.
This achievement has also proved that universities outside Java can also show excellent quality. Prof. Dwia hopes that this can motivate other universities, especially in Eastern Indonesia, to improve their quality.
Cluster 1 of Higher Education in 2020
(1) Institut Pertanian Bogor
(2) Universitas Indonesia
(3) Universitas Gadjah Mada
(4) Universitas Airlangga
(5) Institut Teknologi Bandung
(6) Institut Teknologi Sepuluh Nopember
(7) Universitas Hasanuddin
(8) Universitas Brawijaya
(9) Universitas Diponegoro
(10) Universitas Padjadjaran
(11) Universitas Sebelas Maret
(12) Universitas Negeri Yogyakarta
(13) Universitas Andalas
(14) Universitas Sumatera Utara
(15) Universitas Negeri Malang
Editor: Ishaq Rahman, AMIPR
Head of sub-directorate of Public Relation and Information
Directorate of Communication Hasanuddin University
Translator: Kumara Tungga Dewa and Karmila Mokoginta